Niche Marketing: 7 Ways to Expand Your Market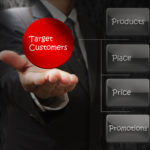 Are you looking for a better way to invest your time, resources and marketing dollars?
Niche marketing offers a better approach for financial service firms looking for proven ways to attract new clients and increase revenues. Niche marketing permits even small players to become dominant players in their chosen markets– even against large competitors!
Here are seven techniques to help you to identify and exploit your niche market:
1. Identify the rights markets.Choosing an industry -market niche to concentrate on is an evolutionary process and a combination of skills and personal interest and passion.
2. Create an ideal client profile.To help to you identify future high potential clients in your target market create a selection criteria of your ideal client.
3. Become an insider. The best way to own and dominate your market is to understand the business issues of your prospective clients and the marketplace. This may initially take some time and effort but will pay off in the long run.
4. Establish the right objectives and goals. Objectives are action commitments you make, they give direction and provide measurement and when fortified by action lead to a measurable result.
5. Prepare a niche marketing plan. Translate this into action with a marketing plan that will allow you to prioritize your existing work and clients.
6. Create an attractive value proposition. A value proposition is a clear statement of the results a client's will receive from using your services.
7. Launch your strategies and tactics. Every person involved with business development in the firm should have their own personal action plan.
Niche marketing is an ideal strategy for financial service firms of all sizes. Done right, it will help you become the dominant player in your market, displacing your competition and–most importantly help you to produce high revenue and increase client retention. In addition, it can actually decrease your workload!