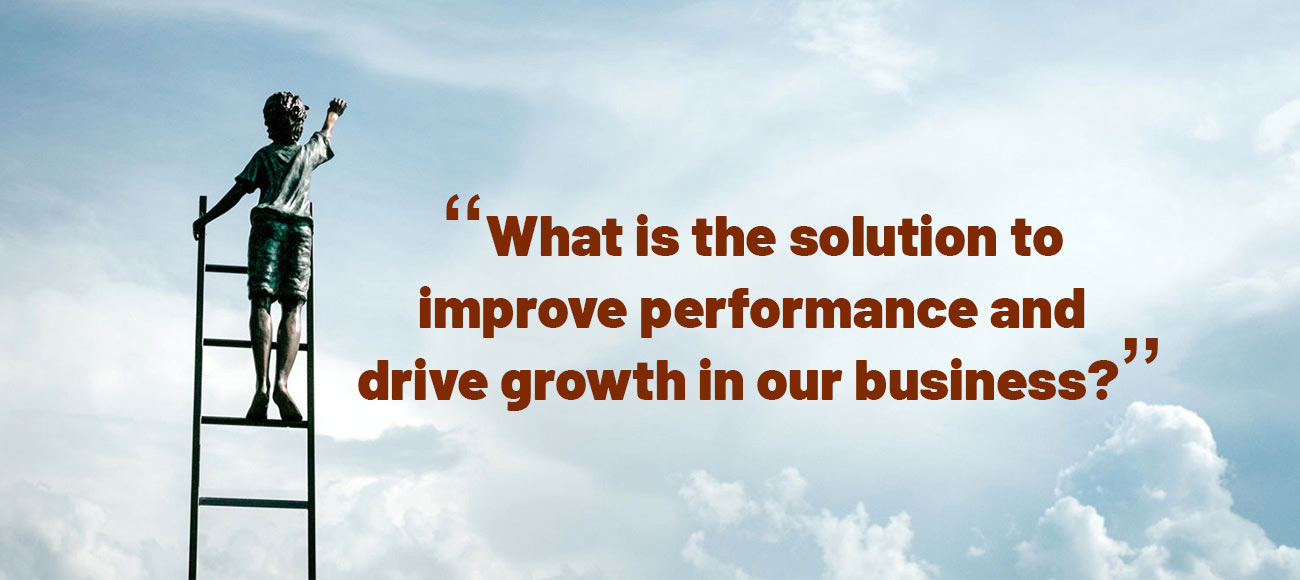 Purpose of the program
This program helps financial services firms and professionals capitalise on the full potential of their business by creating a clear path to more sales, better retention and higher earnings.
I'm Clifton Warren. For the past 20 years, I've provided extensive help to the financial services industry. I've worked with a great number of professionals – in multi-national businesses, in solo practice and everything in between. In that time I have learned a thing or two about acquiring, growing and retaining clients.
Does this sound like you?
You already have a sound record of success but, for whatever reason, you currently find yourself stuck, and facing significant growth challenges that you don't quite know how to overcome.
Perhaps one or more of these statements applies to you:
You are spending too much time servicing existing clients instead of filling your sales pipeline and aggressively pursuing new business
The systems you have in place are insufficient for following up with part-time clients who have a small amount of business with you. This makes it difficult for you to discuss additional products and services and turn them into 100% full-time clients
You rely too heavily on ad hoc marketing approaches to generate leads. You simply 'hope for the best', instead of leveraging existing clients and influencers to get referrals and introductions.
Whatever your specific circumstances, you feel a sense of urgency about changing things. You know that if you continue in the same way, you'll probably continue to achieve similar results.
You're invested in making a difference and you're not willing to coast.
Why do you need this program?
The skill of selling financial services is critical and it is the one skill professionals most often need to improve.
Over many years of working with hundreds of professionals, I've seen how they struggle with the strategic and tactical problems and challenges they face every day, as they try to clear the path to more sales, better retention and higher earnings.
Many professionals just don't like the idea of marketing and selling. They find it challenging to talk about what they do. Most get their new business via word-of-mouth but don't have any reliable, repeatable system for attracting more of their ideal clients.
My Vertical Acceleration Program is oriented to outcomes and results and focuses on these five practices:
Sales – developing a pro-active sales business by acquiring new high potential clients and expanding services to existing clients.
Sales Management – building high-performance sales and service teams, retaining and replicating your top clients.
Leadership – creating a culture of accountability that is totally results based.
Service – leveraging existing clients for referrals and rounding out clients to create full-time only clients.
Financial – implementing strategies and behaviours that will positively affect your top line growth.
What can you expect to gain from working with me?
You'll become better at positioning and marketing your services; it will become less of a struggle and feel more natural and easier.
You'll feel more confident leveraging your existing clients for new ones, converting prospects into clients, building relationships, retaining clients and increasing the number of products and services each client uses.
You'll discover how easy it is to create a point of difference in your position; you will stand out from your competitors in a crowded market.
You'll experience stronger performance and greater productivity as sales and service professionals work together as a high-performance team.
How do I work with my clients?
In most cases, I work with a client for 6 months or more. We typically meet twice a month for 60-90 minute coaching/training/consulting sessions, conducted via Zoom. A combination of in-house and Zoom meetings is also available.
You'll receive step-by-step marketing systems and tutorials, including templates, scripts, contact plans, lists, tasks, marketing plans, letters and resources, each of which is integrated into the overall process. You'll learn when to use them, how to use them and how often to use them.
Learning through implementation
The road to building a successful business is made up of a series of steps, each of which logically leads to the next.
My approach is all about learning and applying marketing ideas and strategies that work to attract, develop and retain top clients. First, we'll meet, talk and explore. Then you'll work at applying what you've learned.
What does this program help you avoid?
Marketing and selling your services can be overwhelming. There are literally thousands of things you do. And it can be very confusing trying to figure out what works and what doesn't. Where should you spend your time? And what should you avoid?
The Vertical Acceleration Program will help you avoid confusion and overwhelm. We will show you what works and we'll help you develop the skills to implement the most effective approaches and strategies.
I will train, coach, consult and support you to succeed in attracting, growing and retaining top clients.
How is my approach different?
I draw on my decades of experience as an advisor, manager and trainer who has worked with hundreds of professionals. This program is practical and hands-on. It contains a ton of information but it is primarily an action plan.
My approach is very personalised. Although we work with certain marketing strategies and approaches, we customise everything according to your needs. One size does not fit all.
You will work harder at this program than almost anything you've previously done in your business. And, as a result, your business will move forward measurably.
What is this marketing program not?
It's not an online program, where you study videos and documents on your own without the support of feedback.
There are no magic bullets. It's about learning proven principles and practices that work and then acting on them. It's all about results.
Are you ready to take your business to the next level?
If you think the Vertical Acceleration Program might be for you, contact me at clifton@cliftonwarren.com to set up a 30-45 minute meeting.
I'll ask you a lot of questions to help me understand your situation, challenges, and goals, as well as answer any questions you have. Together, we'll make sure this program is the right fit for you and your business.