How Did You Get That Lead?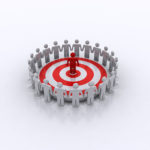 Generating high-quality leads will always be a high priority for professionals. Top performers learn and develop good prospecting habits early in their careers. Average performers, often rely on third party sources for their lead generation.  A survey of several hundred professionals revealed the most effective lead generation methods:
Over 64% say that networking is not only the most effective but also has the highest close rate.
What is your most effective lead generation method?